Claire Gribbin - RELIEF TUTOR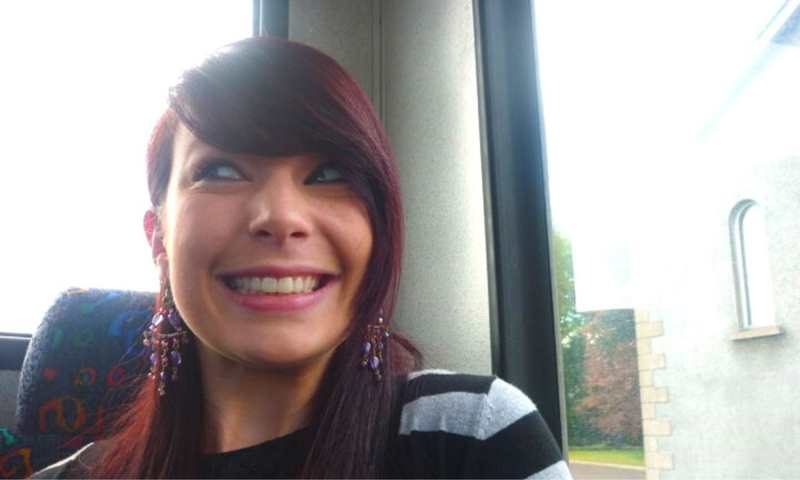 VOCALS - PIANO - TIN WHISTLE - VIOLIN
BMUS (2013) – Bachelor of Music degree obtained from Queen's University Belfast
PGCE (2017) – Post Graduate Certificate of Education in Primary Education
Singing – Grade 8 - Awarded by the Associated Board of the Royal School of Music, London (ABRSM) and Trinity College, London
Violin – Grade 6 - Awarded by ABRSM (Associated Board of the Royal School of Music, London)  
Grade 4 & 5 Music Theory – Awarded by ABRSM
What I teach:
Singing of all levels and to all ages in a range of styles

Violin – Classically trained and can play Irish traditional music. I teach a variety of genres of music some of which include fun pop songs/ Disney classics/ Classical pieces

Piano – Beginner piano (up to Grade 3) I can teach towards exams or for fun

Tin Whistle – no qualifications but have played for a number of years as it is a Traditional Irish instrument

Small groups of children (4 years old – 9 years old) through the Kodaly and Orff method of teaching and learning musical elements
I have mostly taught children and teenagers a variety of styles of music and to a high standard of performing, understanding musical aspects and enjoying it. Many of my previous students have successfully achieved music awards through completed grade examinations (through ABRSM or Trinity College, London). I have also worked for 4 years with the Junior Academy of Music at Queen's University Belfast, where I have received training in the Kodaly and Orff teaching methods. The main ages I have taught through JAM was from 4 years old to 8 years old. I also assisted with various choirs for children of all ages (4 – 16) covering a range of materials and in preparation for concerts and performances.
Bio
I am an enthusiastic and fun teacher from Northern Ireland and have been playing music since I was 8. I began by learning the violin and tin whistle when I was in primary school and since then I have had opportunities for various performances and working with other musicians. From a young age I have enjoyed playing in small groups, choirs and individually. Once I found my interests in music I began singing and completed all 8 Graded exams through Trinity College, London/ Associated Board of the Royal School of Music.  I have also achieved Grade 6 in violin and Grade 5 in Piano. This interest led me to study music in university and achieve my Bachelor of Music from Queen's University Belfast. I have been teaching music for several years in various environments; in schools, one to one music lessons and small group sessions. I have facilitated and organised music workshops; including selecting and preparing music of all genres for the interest of the learners/ the choirs. I have a keen interest in children developing musical skills in a fun and interesting way and so with younger children I use the Kodaly and Orff methods of teaching musical knowledge through fun songs and games and activities. I believe that it is important to cover a wide variety of styles and genres of music and so through my teaching I incorporate this – each lesson will be tailored to the learner's interests and abilities, with the main aim of being fun and enjoyable.