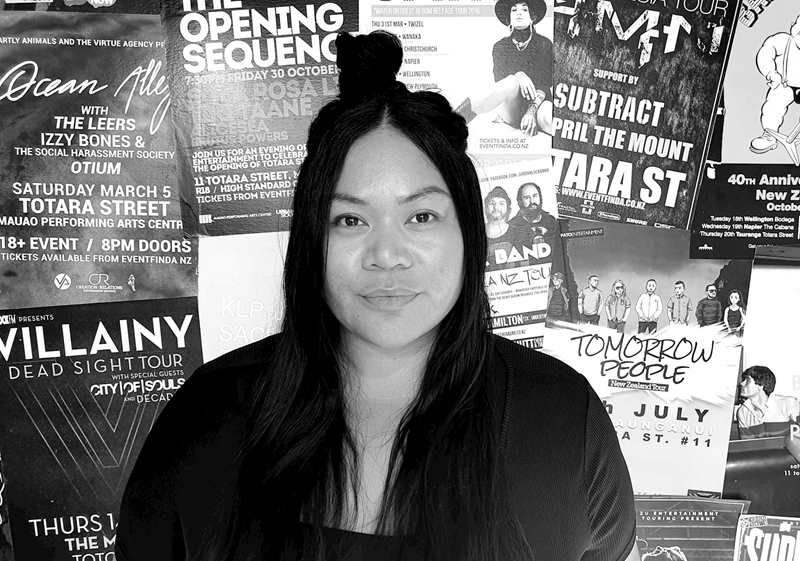 VOCALS
Jenna is a Mezzo Soprano, Singer/Songwriter from Tauranga. Currently a student at The University of Waikato, she studies a Bachelor of Music in  Classical discipline and is undergoing Classical voice training. Her vocal education has  been established upon the Vaccai and Marchesi methods of Italian singing.  
She teaches the fundamentals of vocal pedagogy and how the voice works as an  instrument, using vocal techniques as a solid foundation that can be applied to all genres  of music. Jenna also teaches songwriting, original composition, beginner guitar, beginner  piano, an introduction to sight singing and music theory. 
Jenna's background in music stems from live performances as a singer songwriter from  the age of 12 and she continues today as a live performer and teacher. 
"I grew up with music throughout my life, exposed to my dad John Tuala aka (JT)'s music  career in Auckland, surrounded by gifted musicians. It was normal in our household to  see artists such as Tama Renata (Herbs) jamming in the lounge, or Roy Venkataraman  (The Wailers/House of Shem), who would come to our house for jam sessions, rehearsals,  coffee catch-up's and the like. I credit my diverse appreciation and love for many styles of  music, to the musical influences and upbringing I had". 
Diploma of Music and Production 2014 (Bay of Plenty Polytechnic) 
Recipient of the APRA Song Writing Award 2014 
Certificate of Performance in Vocals 2009 (Excel School of Performing Arts)