Stan Bicknell - RELIEF TUTOR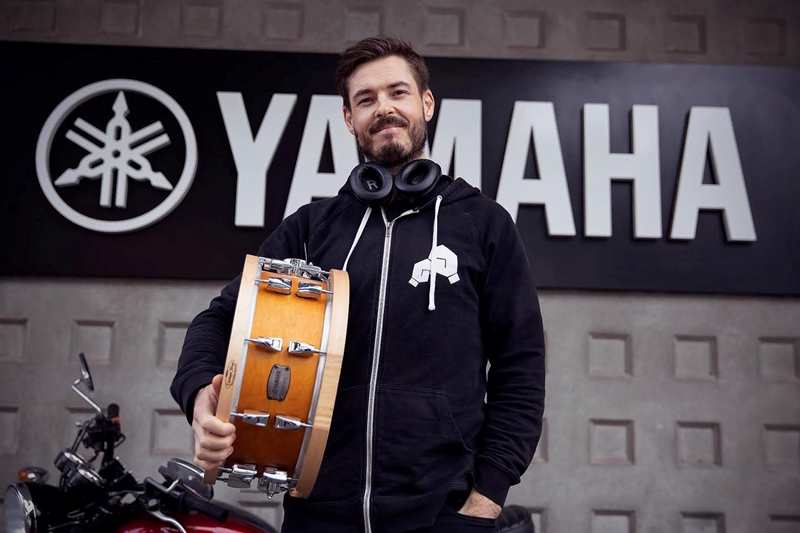 DRUMS & PERCUSSION
Originally from the sunny Hawkes Bay, Stan Bicknell is a New Zealand based drummer who for the past 12years had based himself out of Melbourne, Australia. Over the years he has toured and recorded with many artists locally and internationally including 48May, The New Caledonia, Kimbra (NZ), as well as Miami Horror, Tonight Alive, & Ecca Vandal (AU).
During his time with Kimbra, Stan played on her acclaimed debut album 'Vows'. His Motown grooves can be heard on the track 'Cameo Lover' which won both an Aria and APRA award, as well as playing on her now iconic 'Sing Sing' sessions on YouTube, clocking up millions of views.
Stan has a strong online presence, which in 2018 was noticed by Jared Falk, the owner and creator of Canadian based drum education platform 'Drumeo'. Stan was invited to Drumeo where he spent two days teaching, performing and filming courses for their massive online platform. This was based around his ability behind the kit, and his unique single kick technique.
Stan regularly performs at drum festivals and clinics representing the companies he endorses, where he shares his unique approach to the drums, and his strong mindset that goes along with it.
Now based back in Papamoa, NZ, Stan is excited to be back home where he feels he belongs. He's currently a hired gun for in the studio and live, he's taking a couple of papers in Advanced Music Theory and Music Production, and has his own music projects too, which he continues to share with his online audience.